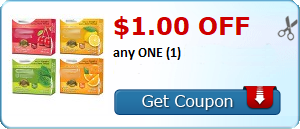 Saving Star is offering up a Free box of Jiffy Corn Muffin Mix (8.5 oz) today.
Save 100% when you buy ONE (1) 8.5 oz. box of Jiffy® Corn Muffin Mix. Check back every Friday for a new Freebie!.Expires 9/28/2014.Save 100%.
This coupon expires 9/28
Here are the
participating stores
Post may contain affiliate links; read our disclosure policy.